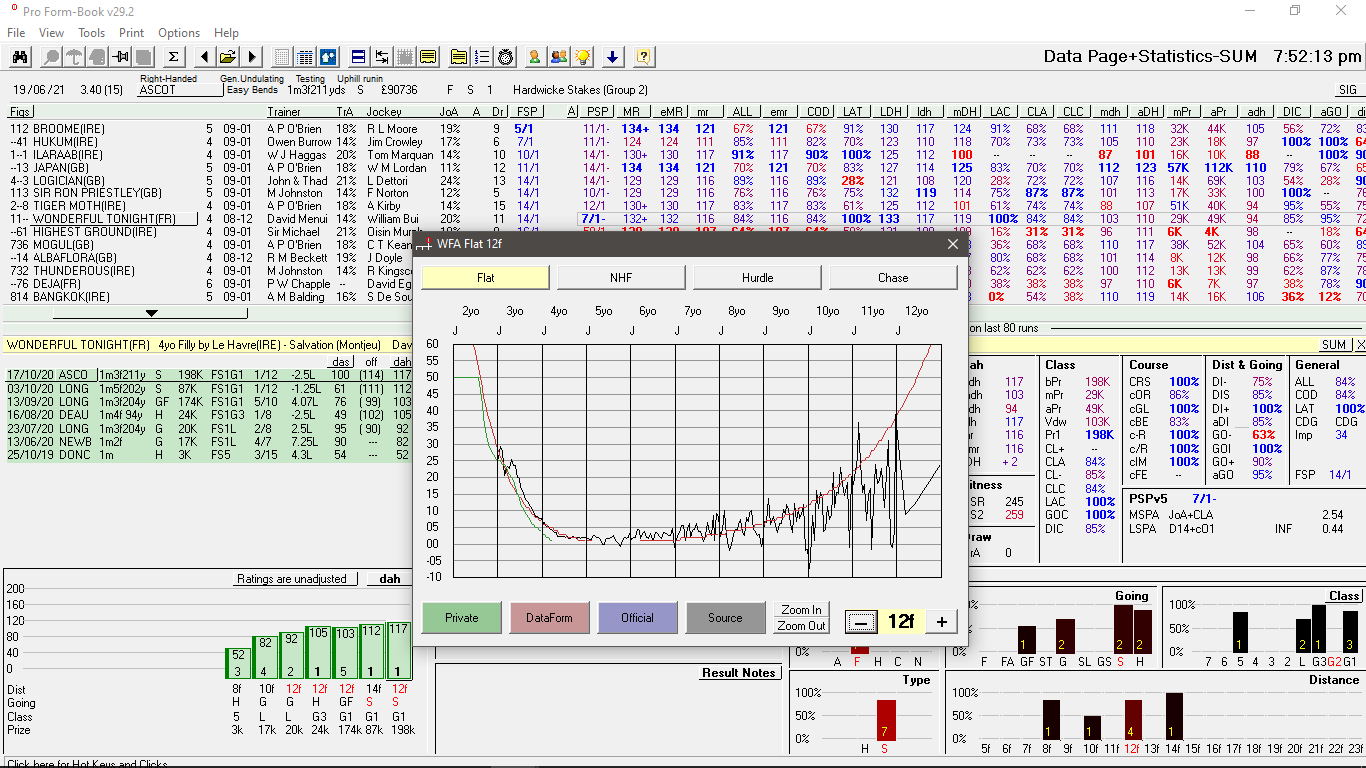 Upgrade History
PPL BY GOING
15/01/21
Pounds Per Length values can now be edited by race-code, distance and going.
FUTURE WINNERS
15/01/21
Form-lines now report how many winners / runners came out of each result.
COMMISSION
06/01/21
Commission can now be deducted from profit/loss at user-definable rates in Pro-Analyser for BSP systems.
SYSTEM GROUPS
06/08/20
Pro-Analyser's Systems Manager now includes group management.
PROBOT INTRODUCED
01/07/20
Automatically submits bets on your system qualifiers to the Betfair Exchange or BSP book.
RECENT T/J STATS
09/04/20
Pro-Analyser's Runner criteria now includes recent trainer and jockey win-strike and efficiency at user-definable periods.