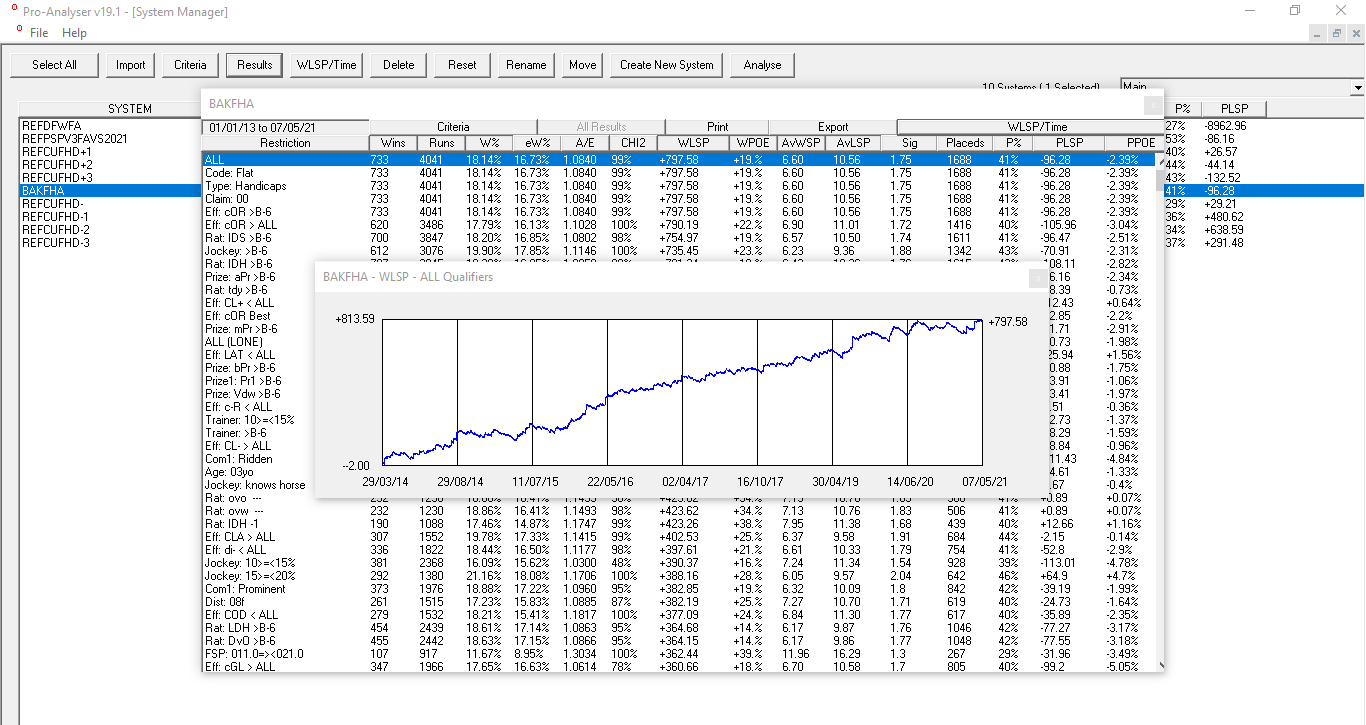 Systems
"Large, rich data-sets are necessary to test and refine theoretical models on real world data." - Bill Benter.

Pro-Analyser
With over 20 years racing results in its database, Pro's Analyser will generate sound results from your systems which can be expected to repeat themselves in the future.

System Setup
Criteria can include just about anything from sire to comments in running (Click here for details). Systems can be BACK or LAY. Price Source for Profit/Loss can be Industry SP or Betfair SP.

Analysis Results
Analysis Results are broken down by a multitude of restrictions revealing trends to help improve your system's criteria and produce better results.

System Qualifiers
Your system qualifiers are highlighted in PRO's Race-Library and on Racecards when they run.


a1