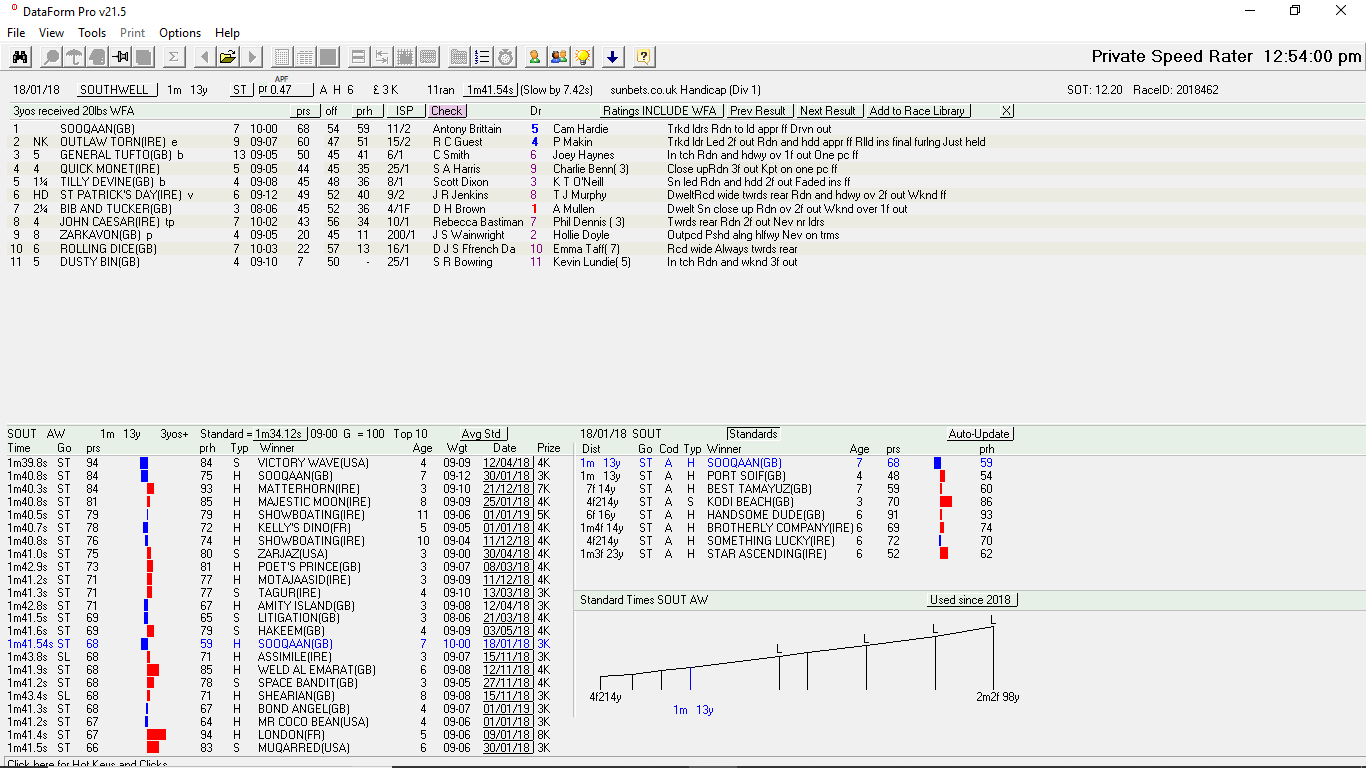 Pro-Ratings
DataForm's speed (das) and handicap (dah) ratings are scaled 0-140 for Flat Turf and All-Weather racing and 0-175 for Hurdles, Chases and National Hunt Flat.

Private Ratings
PRO also lets you keep your own private speed (prs) and handicap (prh) ratings which can be displayed in results and summarised on racecards.

Ratings can be created/edited on any displayed result but tools are also provided to let you to step through results chronologically, forwards or backwards. Your previous and subsequent ratings are displayed for all runners. Just select a rating for the winner and ratings for all other runners are calculated automatically using your own (or our) Pounds Per Length values. Individual adjustments can also be made as required.

Going Allowances, calculated from 10 years racing results, are provided for all race-codes and distances but can be edited and locked.

Private Standard Times are calculated automatically according to your settings but can be edited and locked. Win Times, Goings and Allowances per Furlong can also be edited by individual result.
a1