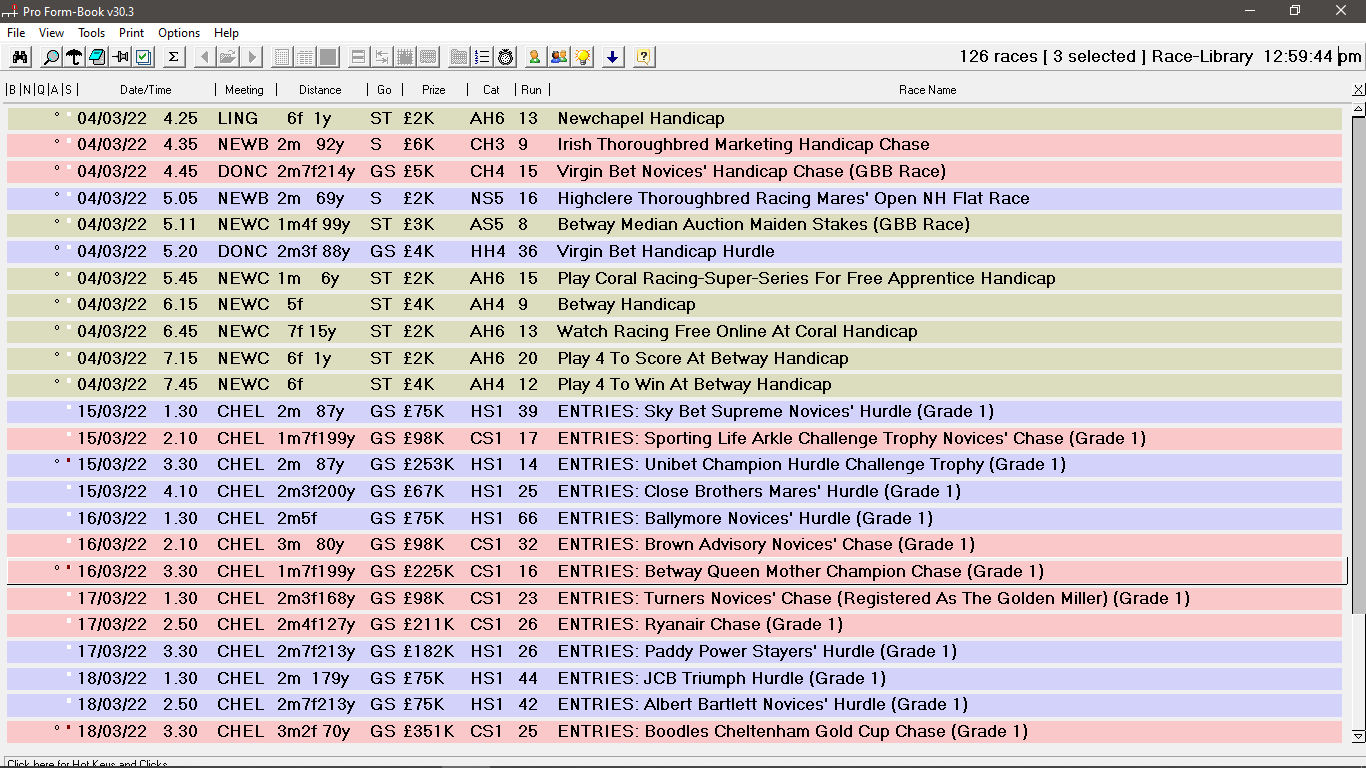 Pro-Races
PRO's Race-Library lists all UK and Irish scheduled races for the next 5 days and early-closing big race entries.

Races are (optionally) coloured by race-code.

Races which include your shortlisted runners or which include runners forwhich you have notes, matched/unmatched bets, or system qualifiers are indicated.

The Race-Library can be ordered by Bets, Notes, System Qualifiers, Time, Meeting, Distance etc.

Updates
PRO downloads racecard and results updates directly from our server.