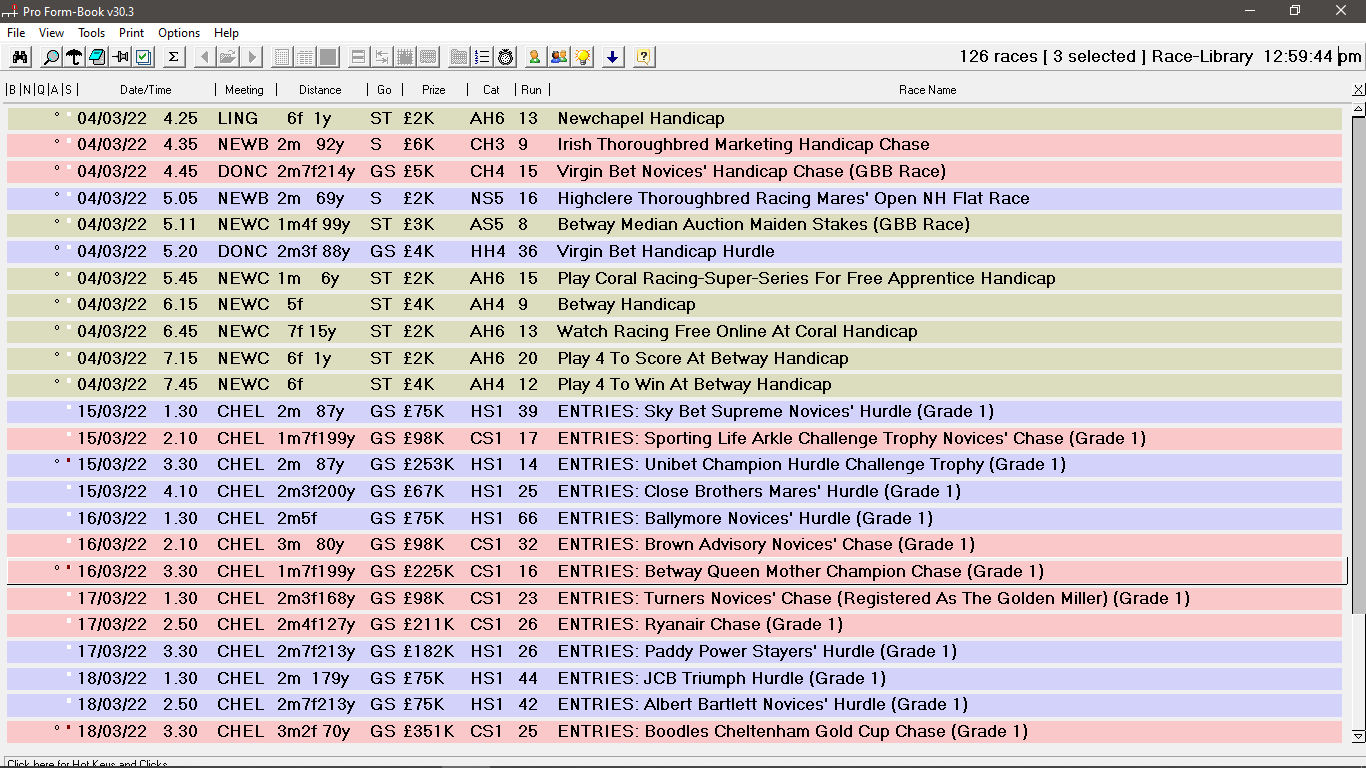 Pro-Races
PRO's Race-Library lists UK and Irish scheduled races for the next 5 days and early-closing big race entries.

Races are (optionally) coloured by race-code.

Races which include your shortlisted runners or which include runners forwhich you have notes, matched/unmatched bets, or system qualifiers are indicated.

The Race-Library can be ordered by Bets, Notes, System Qualifiers, Time, Meeting, Distance etc.

Updates
PRO downloads racecard and results updates directly from our server.

Automation
PRO can also be set to update itself, analyse and export racecards, stats, ratings, system qualifiers, results etc automatically.