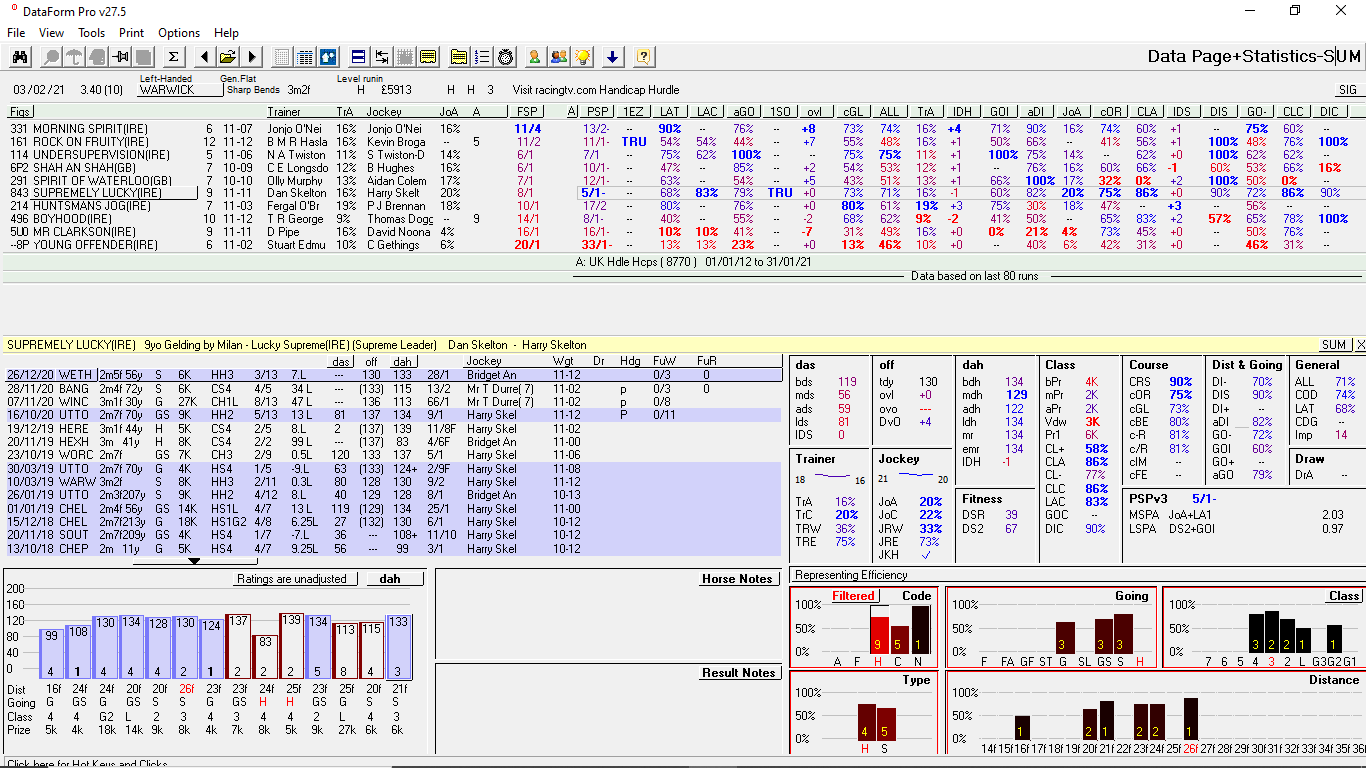 Pro-Odds
DataForm PRO generates odds against each runner winning for every type of race using statistical data based on at least the last 5 years racing results. We call these odds the 'PSP'.

Profit to a 1 point level stake on every PSP favourite, including joint and co-favourites, of EVERY RACE in Great Britain and Ireland at Betfair win market SP since 01/01/19 [to 21/01/21] is now +141.52 [6521 wins / 26482 runs (24.62%)].

Once PRO is installed on your PC you can view detailed breakdowns of results by race-code, type, class, course, distance, going, PSP, BSP, field size, month, day of the week, DSR, weight, etc.


a1