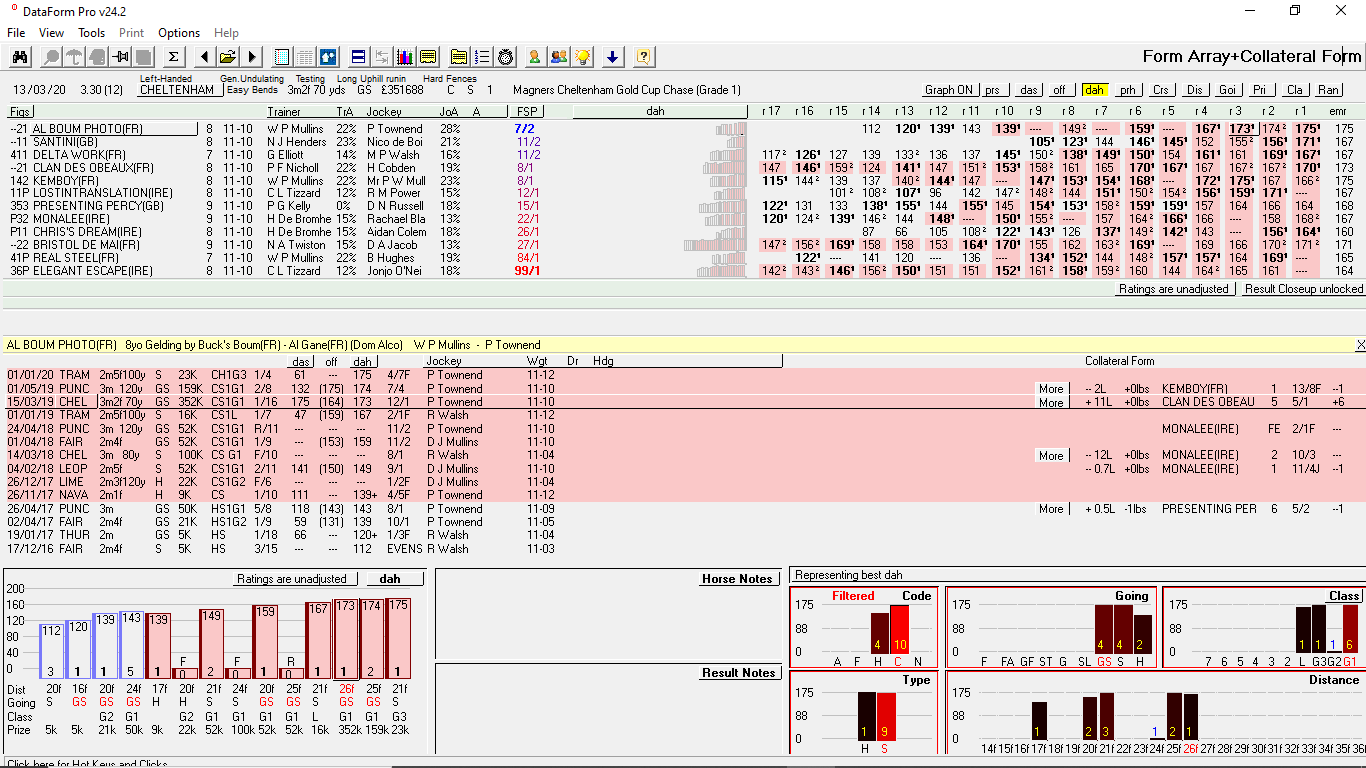 Form and Ratings
Form can be viewed in many formats including IN-A-LINE, ARRAYED, SEMI-CLOSE-UP and CLOSE-UP.

The Form-Array (top-right) shows you all the form for all the runners at the same time. Here you can view adjusted / unadjusted DataForm speed and handicap ratings, official ratings, your own private speed and handicap ratings, courses, distances, goings, prizes, classes and rans.

Form-in-a-Line is displayed middle-left. Clicking on the 'Jockey' heading here reveals race-names, winners/runners-up, comments and more.

Collateral Form is displayed middle-right.

Ratings are graphically represented lower-left and preferences are graphically represented (by ratings or efficiency) lower-right. Clicking on the bars of the preference graphs filters all other graphs by that criteria.