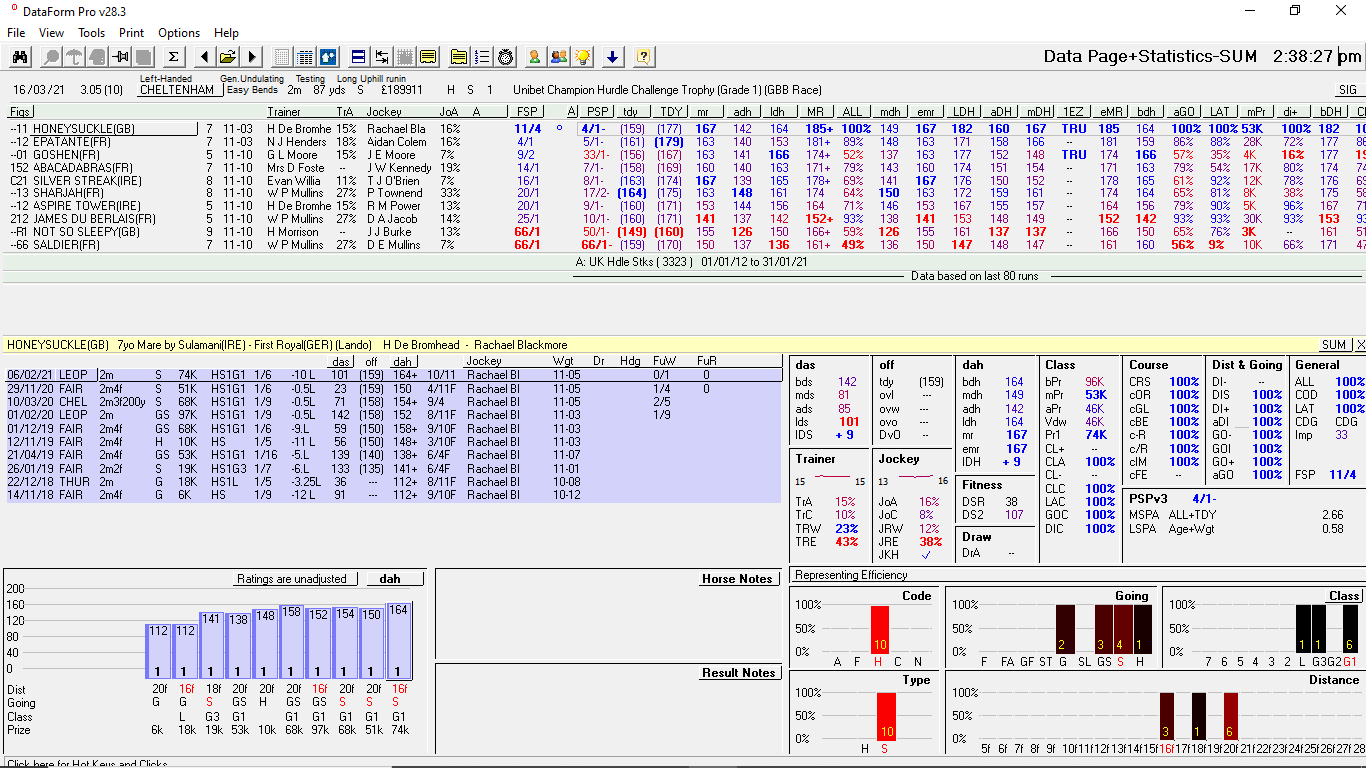 Pro-Cards
PRO can display cards, form, ratings, statistics and live prices all at the same time.

Cards include everything you'd expect including advance goings, forecast starting prices (FSP), Owners, Sires and Dam's Sires. Cards are always available for the next 5 days.

Prices
Prices (live or forecast) can be viewed in decimal or fractional format (or hidden).

Trainer and Jockey Stats
4 sets of stats are available..
- Win% last 12 months
- Win% at the course last 5 years
- Win% last [user-definable] days
- Efficiency last [user-definable] days.


a1