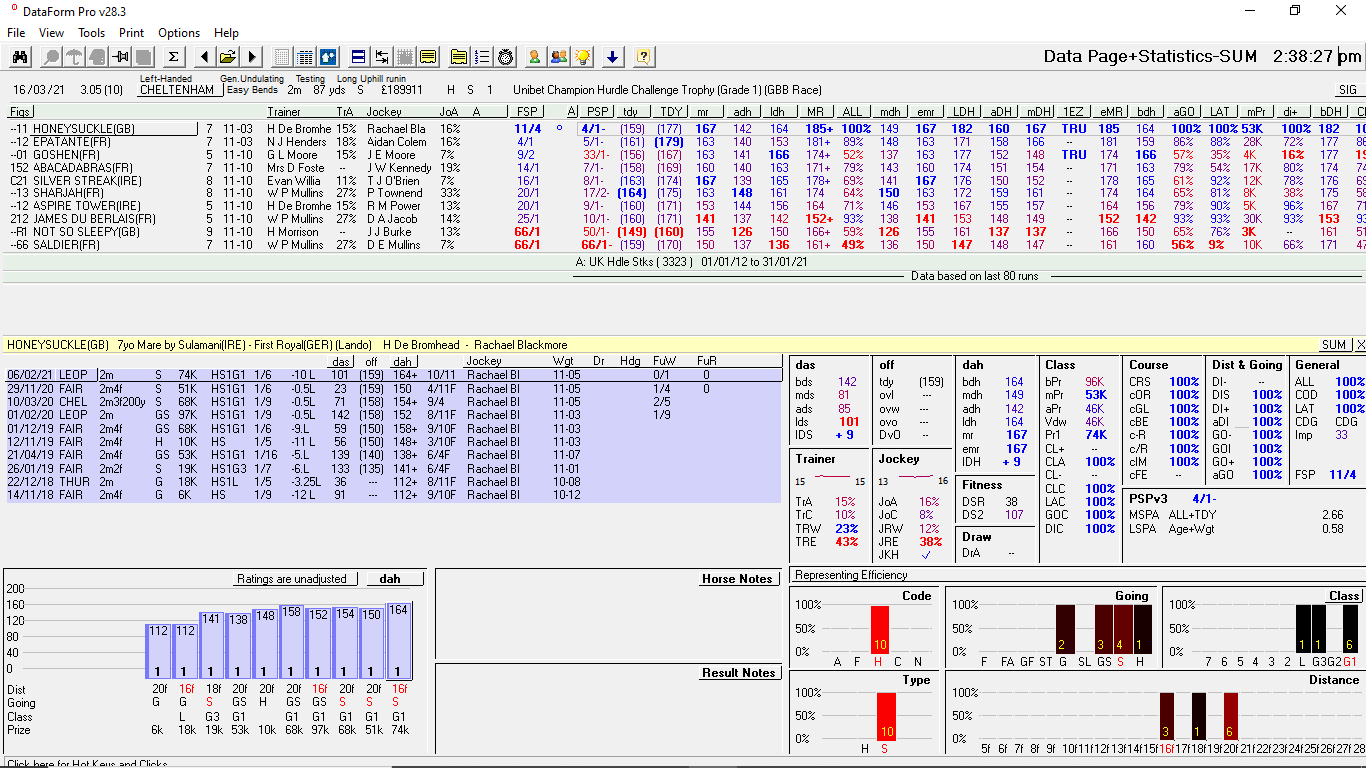 Pro-Cards
PRO can display cards, form, ratings, statistics and live prices all at the same time.

Cards include..
Advance Goings, Card Numbers, Form-Figures, Horse Names, Ages, Weights, Trainers, Jockeys, Weight-Allowances, Stall Numbers, Headgear, Forecast Starting Prices (FSP), Owners, Sires, Dam's Sires and Colours.

Going Changes and Non-Runners
Going changes can be made quickly and non-runners are easily removed (non-runners are removed automatically when connected to Betfair).

Prices
Prices (live or forecast) can be viewed in decimal or fractional format (or hidden).

Trainer and Jockey Stats
4 sets of stats are available..
- Win% last 12 months
- Win% at the course last 5 years
- Win% last [user-definable] days
- Efficiency last [user-definable] days.

PRO also graphically represents trainer and jockey performances over the last 2 years.