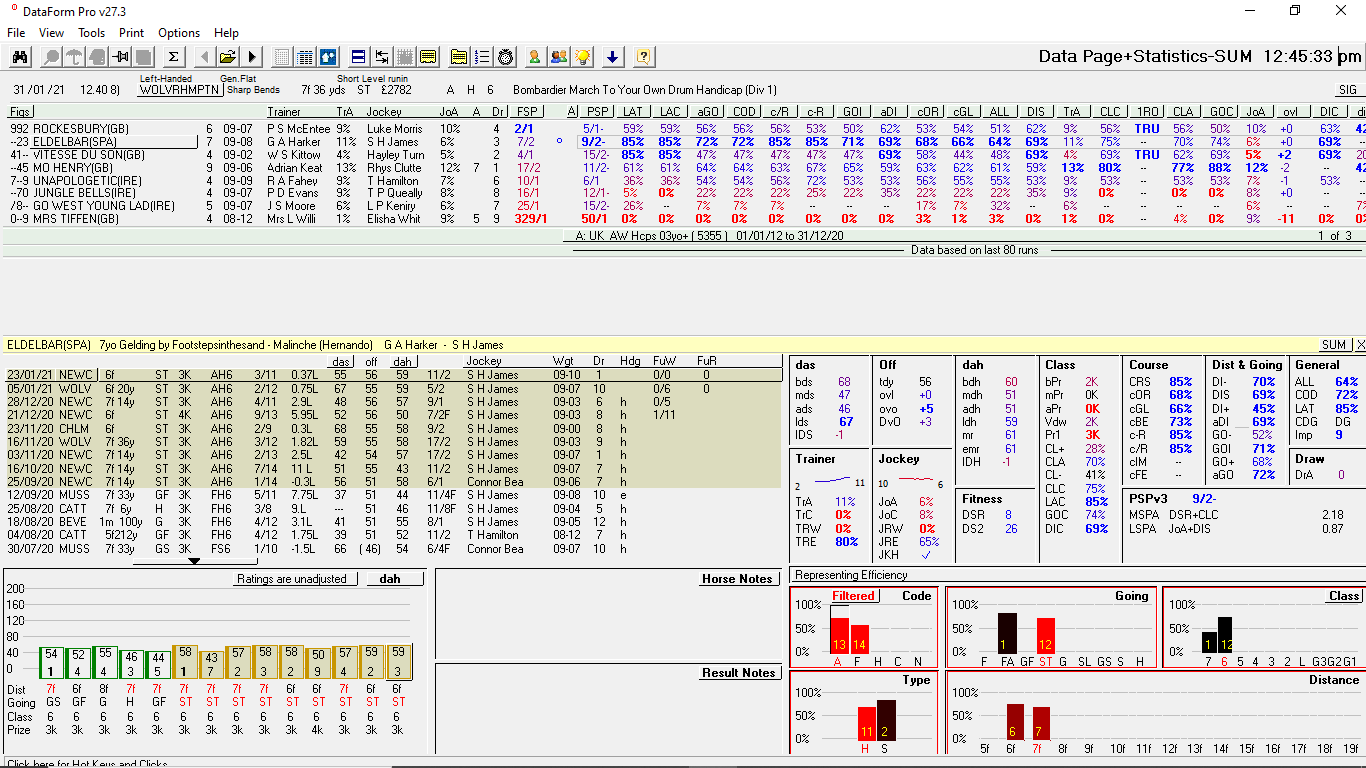 If you want to see the future take a look at the past!
Developed since 1987, DataForm PRO is the ultimate PC form-book software for UK and Irish horse racing.

With hundreds of carefully defined variables and a massive 20 year results database with ratings and comments-in-running, PRO resides on you computer's hard-disk so you can study form and stats in-depth at high speed OFF-line.

Navigate quickly from runner to runner and result to result. Click on any race, result, horse, trainer, jockey, or course to zoom in to detail. View the form, ratings, stats and live prices of all runners collectively and make easy visual comparisons.

Find out what's important and when with PRO's unique Auto Data Pages.

Create profitable systems with PRO's highly versatile Pro-Analyser and make your racing pay.


a1