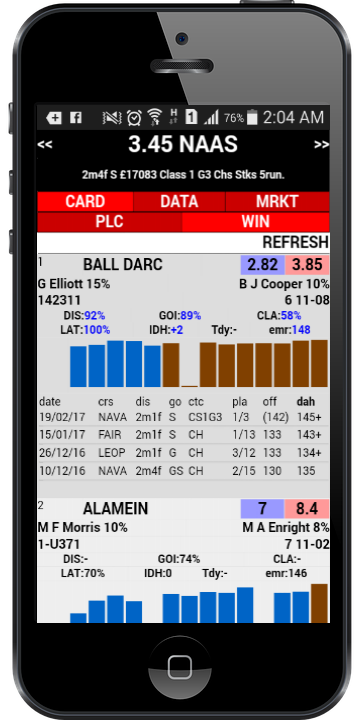 DataForm Mobile is available every day and covers all scheduled racing in the UK and Ireland. No installation is necessary. Just log in with your mobile or tablet, select a race, study, and bet directly with Betfair.

Includes DataForm speed and handicap ratings, official ratings, statistics and form with comments-in-running.

DataForm MOBILE also includes DataForm's unique AUTO DATA PAGES which show you the best pointers for each race in question based on at least the last 5 years racing results. You can also set up upto 3 Private Data Pages to display the ratings, stats or other data you want to see.

To try DataForm Mobile please visit https://www.dataform.uk.com/mobile.php with your mobile or tablet.

DataForm MOBILE is free with



DataForm PRO