Covers all scheduled racing in the UK and Ireland.

No installation is necessary. Just log in with your smartphone, select a race, study, and bet directly with Betfair.

Includes DataForm speed and handicap ratings, official ratings, statistics and form with comments-in-running.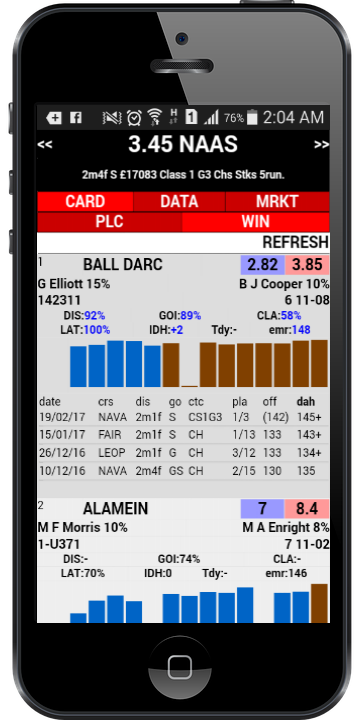 Prices
5 weeks.. &pound4.00
10 weeks.. &pound7.00
20 weeks.. &pound12.00
52 weeks.. &pound26.00

PRO and ONLINE members can use DataForm MOBILE for FREE.