See the future..
With over 10 years' racing results in its database, Pro-Analyser will generate sound results from your systems which can be expected to repeat themselves in the future.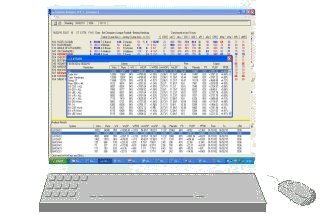 Past races are analysed exactly as they were, or would have been, analysed by DataForm PRO so what you see in Pro-Analyser is what you saw in DataForm PRO.
Multi-Systems Analysis
Pro-Analyser can test upto 4000 systems at once.
Systems Manager
Systems Manager allows you to keep an eye on all your systems's results and lets you copy, import, delete or create new ones.

System Setup
System Setup allows you to set the criteria for your systems. System criteria can include just about anything from sire to comments in running.

Analysis Results
Analysis Results are broken down by a multitude of restrictions revealing trends to help improve your system's criteria and produce better results.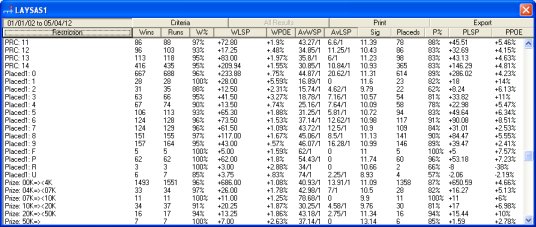 System Qualifiers
Qualifiers of your systems are highlighted in DataForm PRO's Race-Library and on Racecards when they run.